This shop has been compensated by CollectiveBias, Inc. on behalf of its advertiser, ZonePerfect. #MyLittleWins #CollectiveBias
As a full-time student, working PR professional, and lifestyle blogger, my schedule often becomes chaotic. It can be hard to find time for self-care. However, I think it's incredibly important to prioritize health and wellness, especially when I'm busy and stressed out. Self-care is crucial for my success and happiness in life. It's crucial for yours, too.
Little Wins™ are simple daily successes. Mine sometimes include getting a good grade on a test or receiving praise for a job well done at work. Yours are all the small accomplishments that might not seem significant, but still make you feel good about yourself. You might not even realize it, but you probably have little wins almost every day!
Little wins should be celebrated. Today, I'm sharing a list of 30 self-care ideas for busy people like you and me. While we don't always have the time to take off work for a full spa day, we can celebrate our little wins in quicker and easier ways.
Here are 30 self-care ideas for busy people:
Listen to music.
Power nap.
Watch a movie you love.
Read a chapter of a great book.
Do a few minutes of yoga.
Draw or paint.
Free write or record your thoughts in a journal.
Organize your planner/agenda.
Call a friend or family member.
Cook dinner for yourself.
Spend a few minutes outside.
Go for a walk.
Take a bath. Use your favorite bath bomb!
Make a list of all the things that make you happy.
Read inspirational quotes.
Take a break from all technology for a couple of hours.
Color in an adult coloring book.
Reorganize or redecorate your room.
Make sure to get a full night's sleep.
Go shopping and buy yourself something you want.
Make an effort to eat a healthy breakfast every morning.
Watch the sunrise or sunset.
Paint your nails.
Drink more water.
De-clutter your closet.
Go to a park, beach, or other relaxing location.
Remind yourself that you're awesome!
Remind yourself that you are worth it.
Take a moment to breathe.
Relax and enjoy a ZonePerfect® Fudge Graham Nutrition Bar!
I love ZonePerfect® Nutrition Bars because they are a healthier alternative to candy. They're the perfect fix for my sweet tooth! ZonePerfect® Nutrition Bars are portable, and they provide me with the energy to make it through my busy and hectic days. I keep them in my purse for easy access when I'm in class, at work, or out and about.
I purchased my ZonePerfect® Nutrition Bars at Walmart. I had a great in-store experience. The store was well-organized, and I had no problem finding what I needed! ZonePerfect® products are located in the Performance Nutrition aisle at Walmart.

I tried ZonePerfect® Nutrition Bars, and now I'm hooked!

Celebrate your little wins with ZonePerfect® Nutrition Bars!
Click the links in the image below to purchase ZonePerfect® Nutrition Bars online.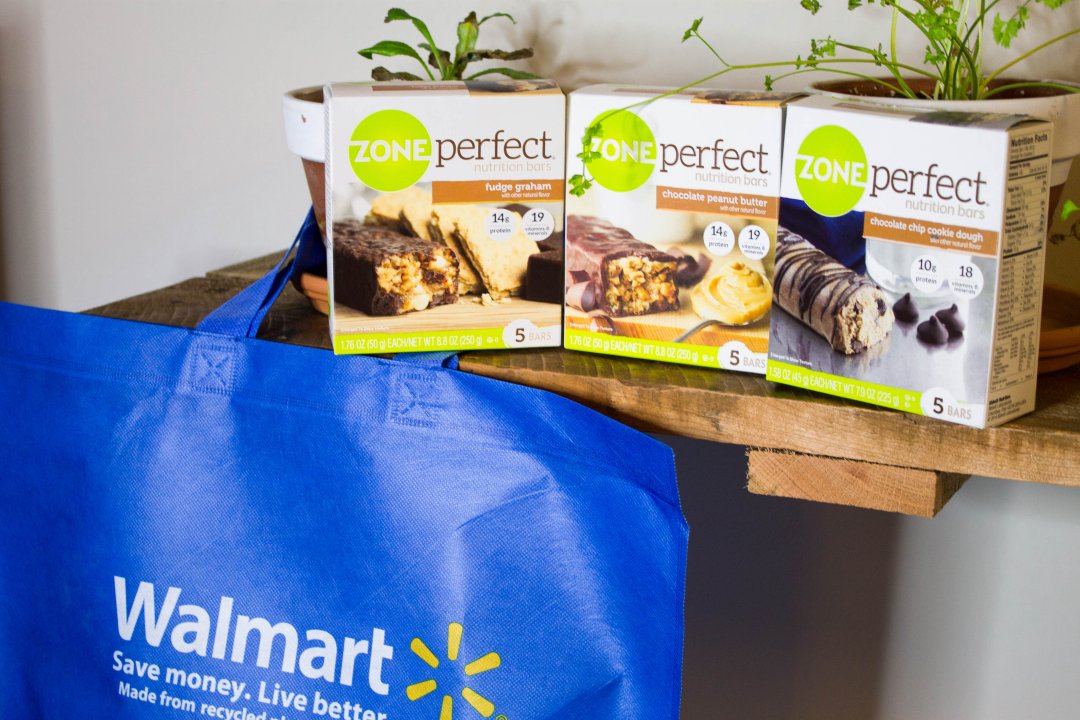 Want to purchase your ZonePerfect® Nutrition Bars in-store? Sign up with Ibotta and earn $1.00 with the purchase of ZonePerfect® Nutrition Bars at Walmart.
Also, check out the sweepstakes below!
#MyLittleWinsSweepstakes (8/4 to 9/12)
Thanks so much for reading! If you enjoyed this post, don't forget to pin it and enter your email in the box below to subscribe to me.